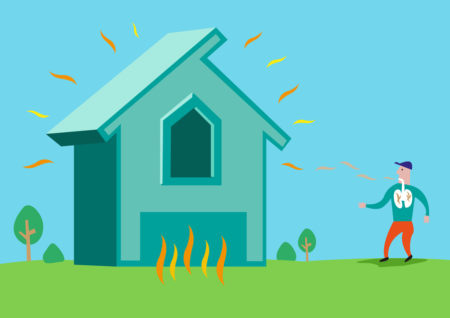 Is Radioactive Radon Gas in Your Home?
Radon is a radioactive gas that is the second leading cause of lung cancer in Canada. It is colourless and odourless and can seep into your home and accumulate undetected.
Radon is a health concern when it accumulates in buildings because long term exposure to high levels of radon (being radioactive in nature) can cause lung cancer.
Health Canada estimates that 16% of lung cancer cases in Canada are attributable to radon.
Yet high levels of radon can be easily fixed!
Test your home for radon gas today!
Have you checked your radon levels yet?
High levels can exists in any home whether new or old, and in any geographic region. There are no symptoms for radon exposure. You can't see, taste or smell radon gas.
Testing is the only way to know how much radon is in your home!
You should know the level of radon gas in your home to make sure that you and your family's health is protected.
Detecting and fixing high radon levels is much easier than many people think. Exposure to high radon concentrations is 100% preventable.
Testing is the first step to protect you and your family from exposure to high radon levels.
4 Simple Steps for Using our Radon Test Kit!

Step 1
Buy our radon test kit ( includes all you need for a radon test)

Step 2
Place the radon detector in your home for at least 91 days. Complete data sheet.

Step 3
Send radon detector and data sheet to lab for analysis.

Step 4
Receive radon test results online or by email
Lab analysis fees included
Long term radon test as recommended by Health Canada
All the instructions and data sheet needed to conduct the radon test
Pre-addressed return envelope for safe shipping to the lab